Skip Navigation
Website Accessibility
Vintage 1946 Henri Selmer Paris M-Series Clarinet, SN:M9168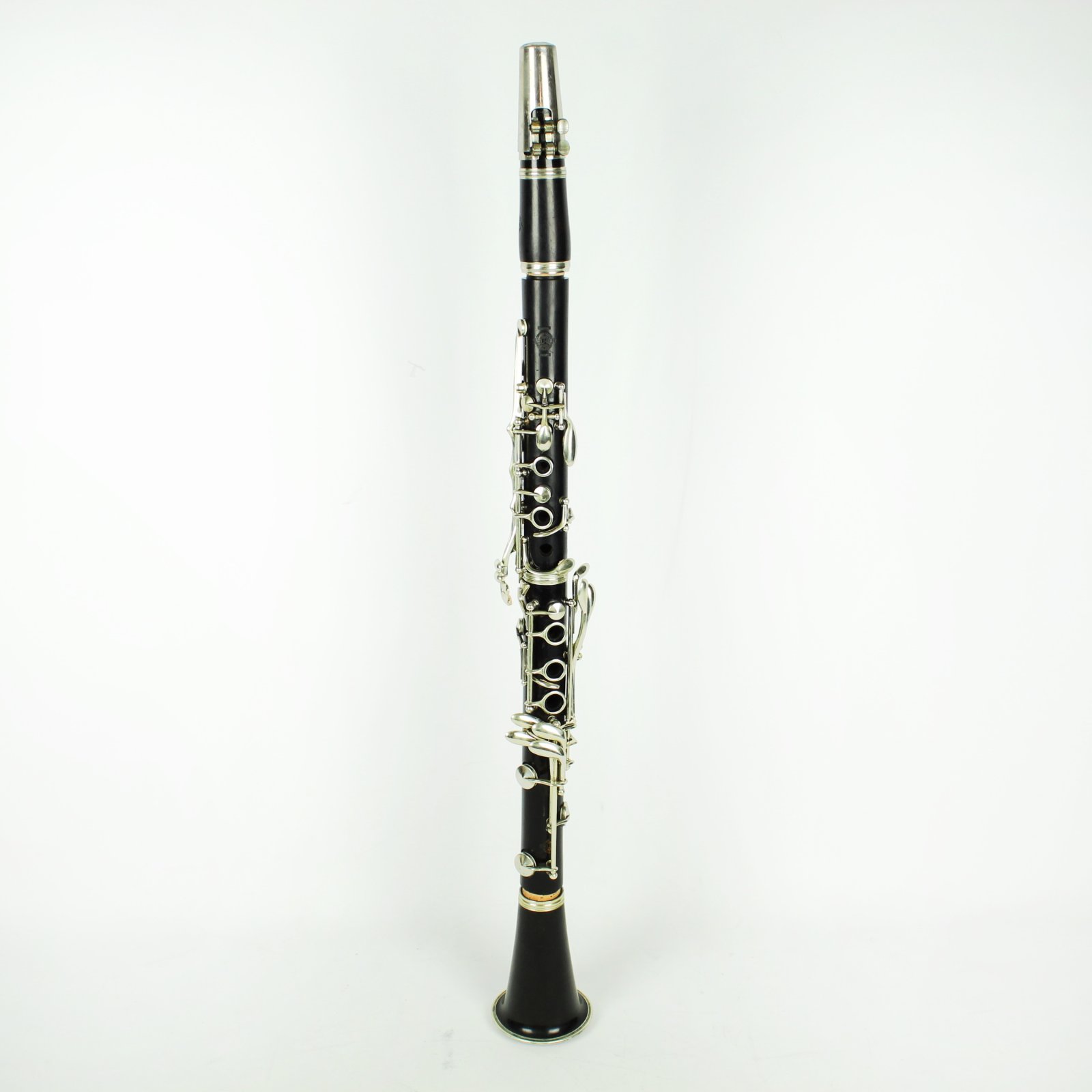 Vintage 1946Â Clarinet
Henri Selmer Paris
M-Series
Wood
Large Bore
Includes Case
USED Condition: Good

Questions? Can't find something you're looking for?
Give us a call at 508-875-0909 or
Vintage 1946 Henri Selmer Paris M-Series Clarinet, SN:M9168

Our Notes: This vintage clarinet was recently overhauled by our repair shop. All corks, felts, and pads have been replaced. The body and keys have been cleaned and polished. It's in great shape! There is a crack in the bell but the clarinet still functions 100%. The rest of the instrument is completely free of cracks or chips in the wood.
---
This clarinet was made in 1946 in France as a part of Selmer's M-Series line of professional clarinets. The M-Series's large bore provides players with a bigger sound. Includes a case.
---
Product Specs:
| | |
| --- | --- |
| BRAND | Henri Selmer Paris |
| MODEL | M-Series |
| YEAR | 1946 |
| MATERIAL | Wood |
| BORE | Large |
| SERIAL NUMBER | M9168 |
| MOUTHPIECE | 3.36" x 1.06" x 1" |
| LIGATURE | Diameter at Top: 1.03", Diameter at Bottom: 1.13", Length: 0.97" |
| BARREL | Diameter at Top: 1.15", Diameter at Bottom: 1.23", Length: 2.51" |
| UPPER JOINT | Diameter: 1.13" Length: 8.75" |
| LOWER JOINT | Diameter: 1.13" Length: 10" |
| BELL | Diameter at Top: 2.96", Diameter at Bottom: 1.28" |
| WEIGHT | 1.72 lbs. |